School Profile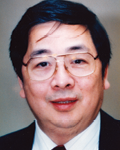 Kim Hung (1951–1996) was a strong advocate for preserving and enhancing Edmonton's historic Chinatown and was dedicated to improving the quality of life for the Chinese community.
He started numerous volunteer programs to serve Edmonton's Chinese community. As a University of Alberta student, Hung founded the Chinese Library Society and the Chinese Graduates Association of Alberta, which supported foreign students. He also helped establish the Mandarin bilingual program at Edmonton Public Schools, which has flourished over the past 35 years and now has about 2,000 students in 13 schools.
Hung helped found the Edmonton Chinese Community Services Centre (now ASSIST Community Services Centre) to offer support to refugees and new immigrants. He helped establish the Edmonton Chinatown Multicultural Centre, as well as programs and facilities to help aging seniors in the Chinese community, such as the Chinese Senior's Lodge and Edmonton Chinese Elders' Mansion II. Hung was a consultant with the Office of the Commissioner General for Trade and Tourism and worked informally as an ambassador who connected the City of Edmonton with potential investors in China. His efforts led to the twinning of Edmonton with its "sister city" of Harbin, China.
The City of Edmonton named Hung one of the 100 Edmontonians of the Century in 2004. Hung was inducted into the City of Edmonton Community Service Hall of Fame in 2006 and was recognized by the Edmonton Historical Board in 2012 for promoting Edmonton's heritage.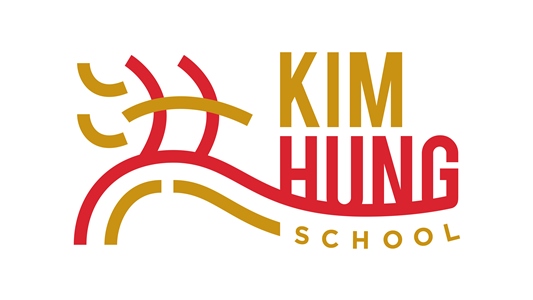 ‌
‌Known for his advocacy in preserving and enhancing Edmonton's historic Chinatown, as well as helping to establish the mandarin bilingual program at Edmonton Public Schools, it seams only fitting that there be an extension where his legacy continues to live on.
Inspiration: Hung (surname) translates to Flood and Kim (first name) translates to Gold Fortune.
Rationale: This concept honours the namesakes surname "Hung" in an animated and modern way. The character flows seamlessly into Hung's full name. The Character also includes a stylized "H" that reflects the iconic Chinatown gates and symbolizes his contribution to the community. This concept speaks to the metaphor of a school being a vibrant place where a continuous "flood" of learning, exploration and growth is nutured.